The Permanent Exhibition Room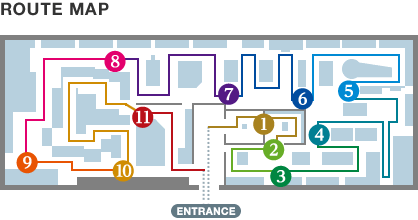 The Permanent Exhibition Room is on the 2nd floor. It is a continuous and large exhibition room that covers 2,121m². In all, it is divided into 11 sections. The first section exhibits the national treasure our museum is known for. The last section introduces the festival representing this city.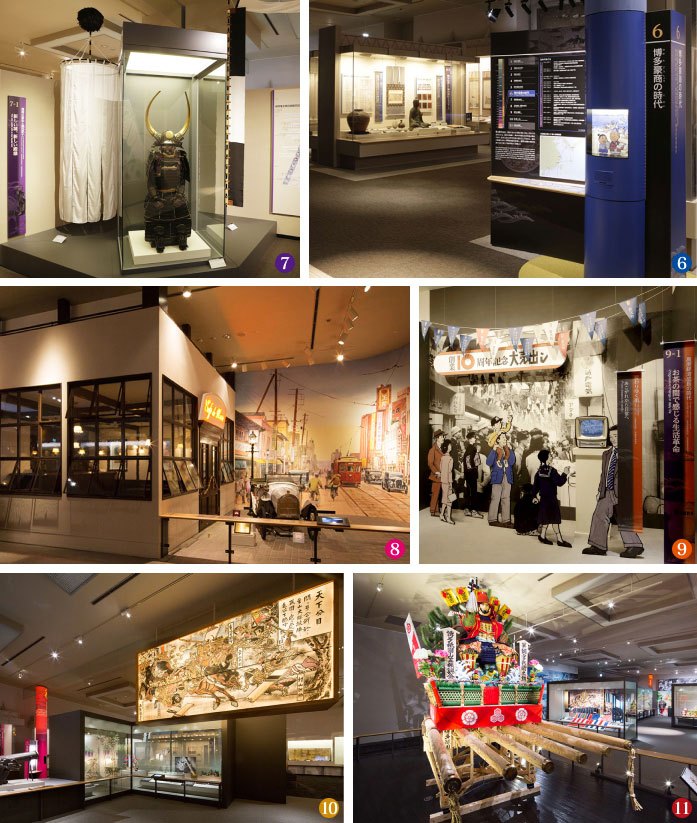 Classic City Fukuoka
The Feature Exhibition Room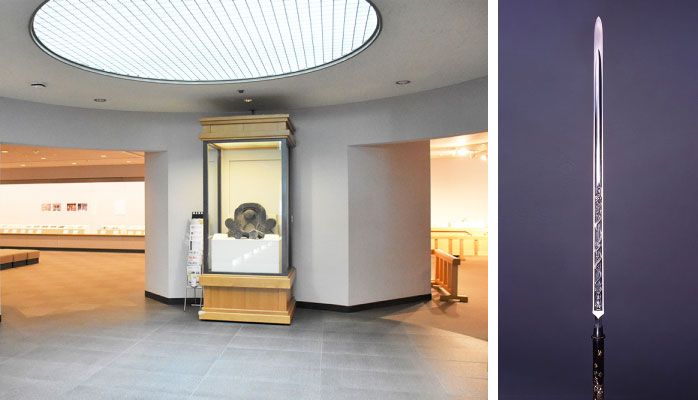 The Feature Exhibition Room consists of four rooms. The exhibittions in the rooms are centered around the history and culture of Fukuoka City, and they are changed about every two months.
In the "Kuroda Family's Treasures" section in the Feature Exhibition room 2, we display the renowned Nihon-go, a spear with long blade made famous by the folk song "Kuroda-bushi," as well as other heirlooms handed down in the Kuroda clan, the feudal lords of the Fukuoka Domain.
In January and February each year, we display national treasures, such as renowned swords Heshikiri Hasebe and Nikko Ichimonji respectively.